Pizza has to be one of the best meals, right? It's easy, it's cheesy and luckily we have plenty of great local options in the Duluth area! Some of our top picks are not traditional pizza joints (they serve a broader menu) but we didn't want to limit ourselves on the road to find the best pizza!
In no particular order, here are our favorite pizzas in town. Share your favorites with us by using hashtag #duluthloveslocal. We are always on the lookout for recommendations!
Vitta Pizza
307 Canal Park Dr, Ste 2, Duluth, MN
23 W Central Entrance, Duluth, MN
This is traditional Neapolitan style wood fired pizza, and it is SO good. Our two favorites from the large menu are the Margherita pizza (mozzarella, tomato sauce and basil) and the Tomasso pizza (prosciutto, goat cheese, pepperoncini peppers and arugula). Vitta Pizza is nestled in Canal Park and offers outside patio seating in addition to tables inside the restaurant and a second location on Central Entrance with a drive through option!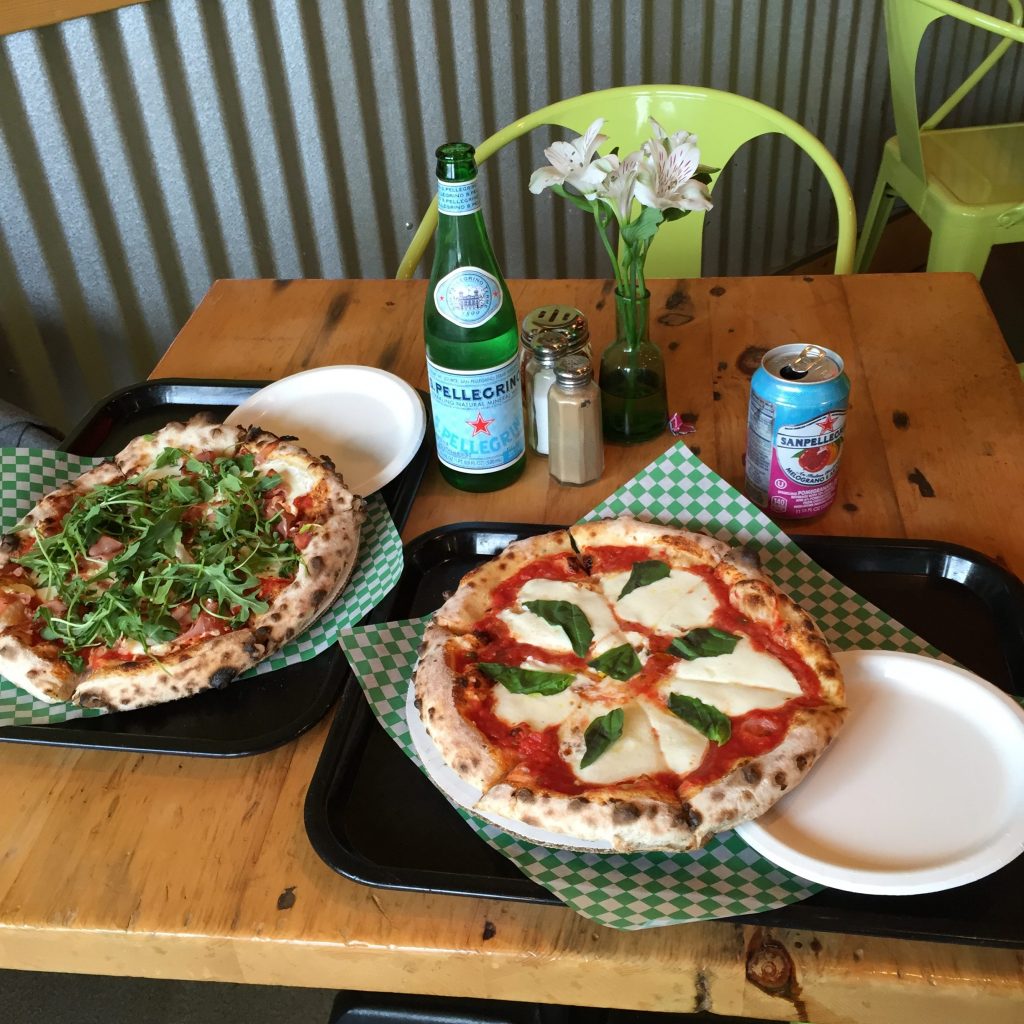 Bulldog Pizza
101 Mount Royal Shopping Circle, Duluth, MN
Bulldog Pizza is a mainstay of Mount Royal in Duluth. Pizza is just the beginning, they have a lot more than their name suggests! Live music, local brews (and wine!), burgers, sandwiches, salads and, of course, plenty of pizza. Bulldog has been experimenting with really interesting pizza menu items, including several we haven't tried, like the pickle pizza. Bulldog is an ideal lunch spot, we like to take advantage of the 7″ one topping pizza and side salad combo for $8.00. When we go at night it's almost always for a cold beer and a mac n' cheese pizza.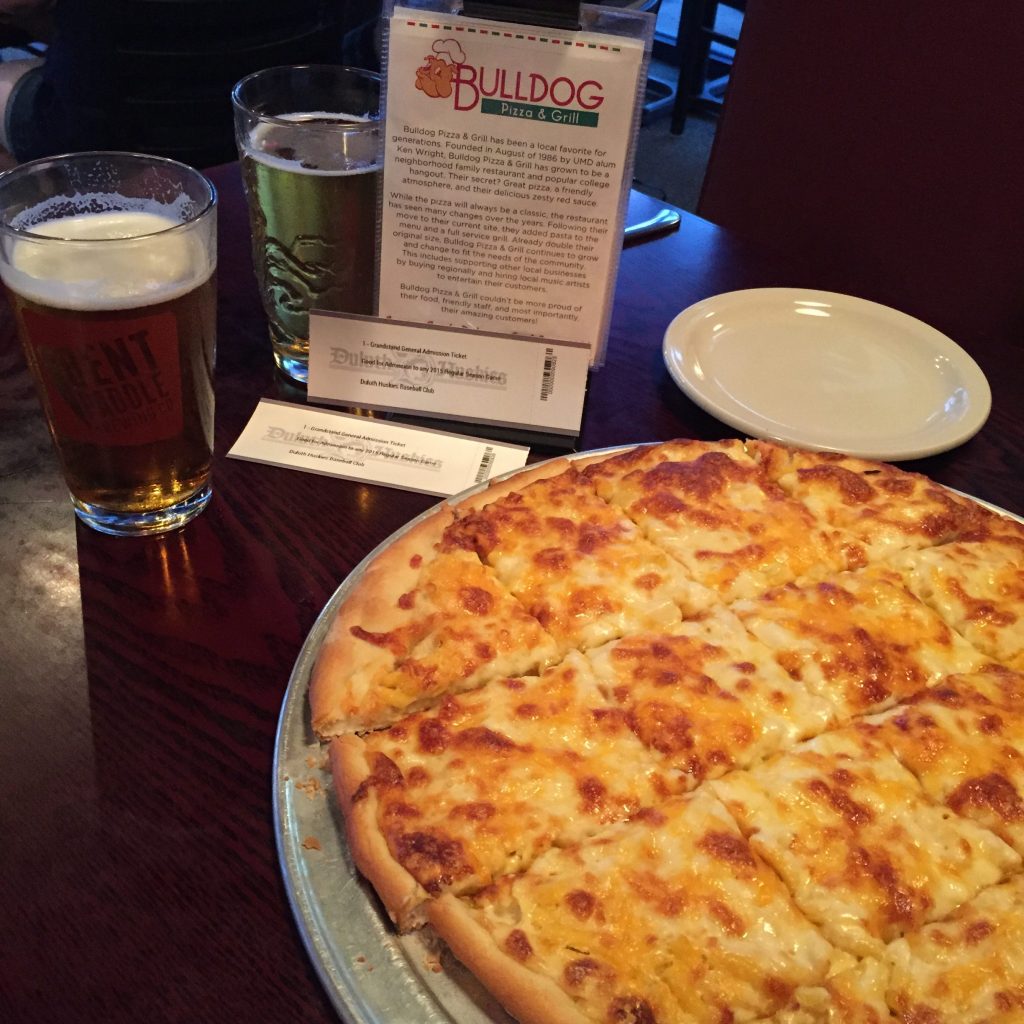 Sammy's Pizza – Lakeside
4631 E Superior St, Duluth, MN
Sammy's Pizza is perhaps the most well-known local pizza place in Duluth and surrounding Minnesota cities. There are more than a dozen locations around town and throughout the Midwest, but our favorite is Duluth's Lakeside location, if only because they make mac n' cheese pizza! It's hard to narrow down our favorite pizza at Sammy's – they're nearly all classics – but on the top of the list is the crew special and the veggie special. The broasted chicken is not to be missed. Insider tip: we always get a side (or 3) of the red wine vinaigrette salad dressing to dip our pizza in!
Other Sammy's Pizza locations:
103 W 1st Street, Duluth, MN
4011 Woodland Ave, Duluth, MN
4310 Menard DR, Duluth, MN
403 Central Ave, Duluth, MN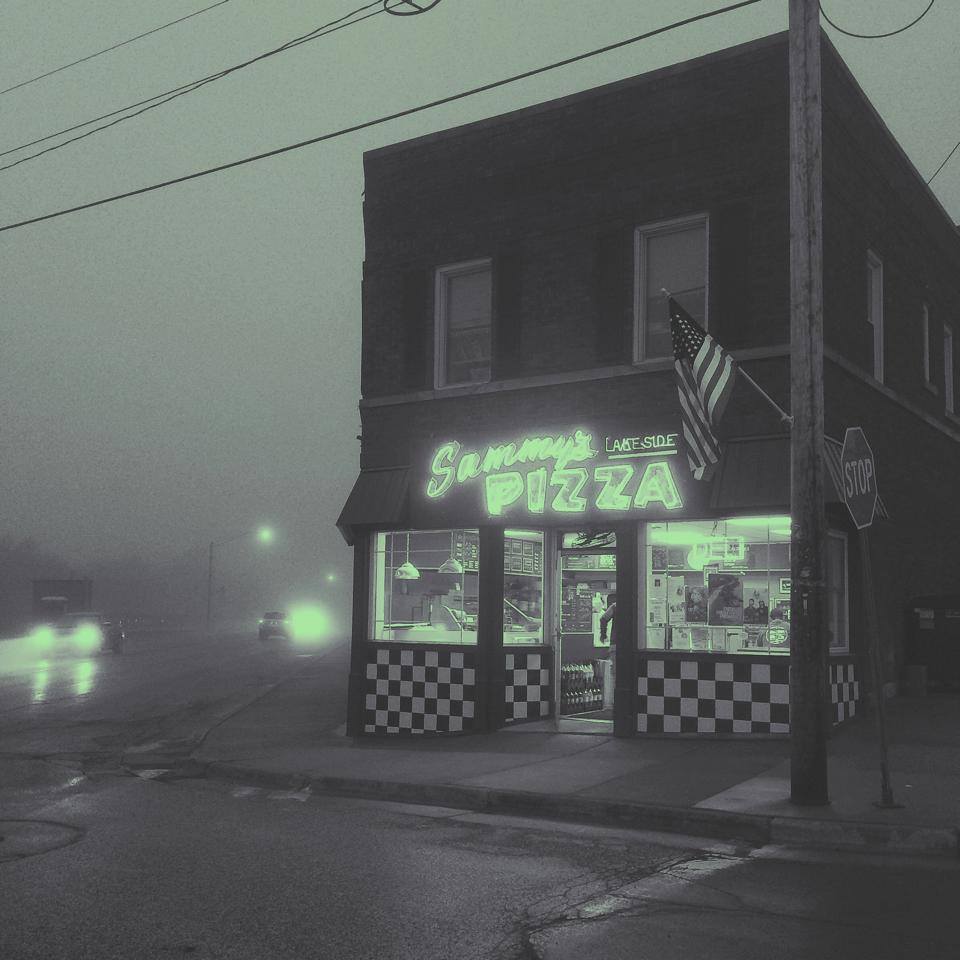 Tavern on the Hill
1102 Woodland Ave, Duluth, MN
Tavern has quickly become a local hot spot since opening in 2014, and with good reason! They have great drinks, an awesome patio (with fire pit) and a large, creative menu that is sure to make all picky eaters happy. We've worked our way through most of the menu, and one dish we keep going back to is the Burrata Insalata. At first we were hesitant about lettuce on pizza, but with the homemade roasted garlic vinaigrette, it works – and makes us feel healthy! Go ahead and order the pub pretzels while you are there…it's not pizza, but the beer cheese dipping sauce can't be missed.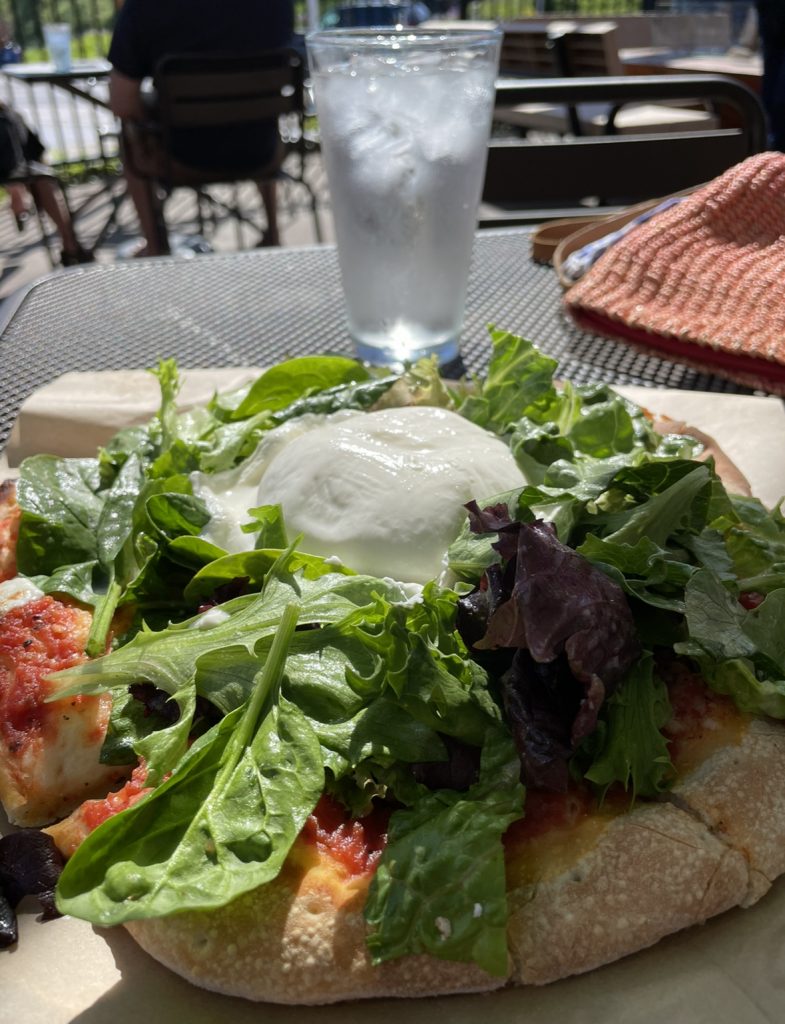 Skyline Lanes/Dave's Pizza
4894 Miller Trunk Hwy, Duluth, MN
There's no pizza like bowling alley pizza. You know what to expect here, and it's not the fancy-pants lettuce variety. Sometimes you just want a big, cheesy pizza, and that's when you go up to Skyline Lanes and order Dave's Pizza. We love bowling alley pizza because you get to play games while you wait for your meal! You can't go wrong with a basic cheese or pepperoni pizza, but we especially love the carnivore (pepperoni, Italian sausage, Canadian bacon, seasoned beef and smoked bacon).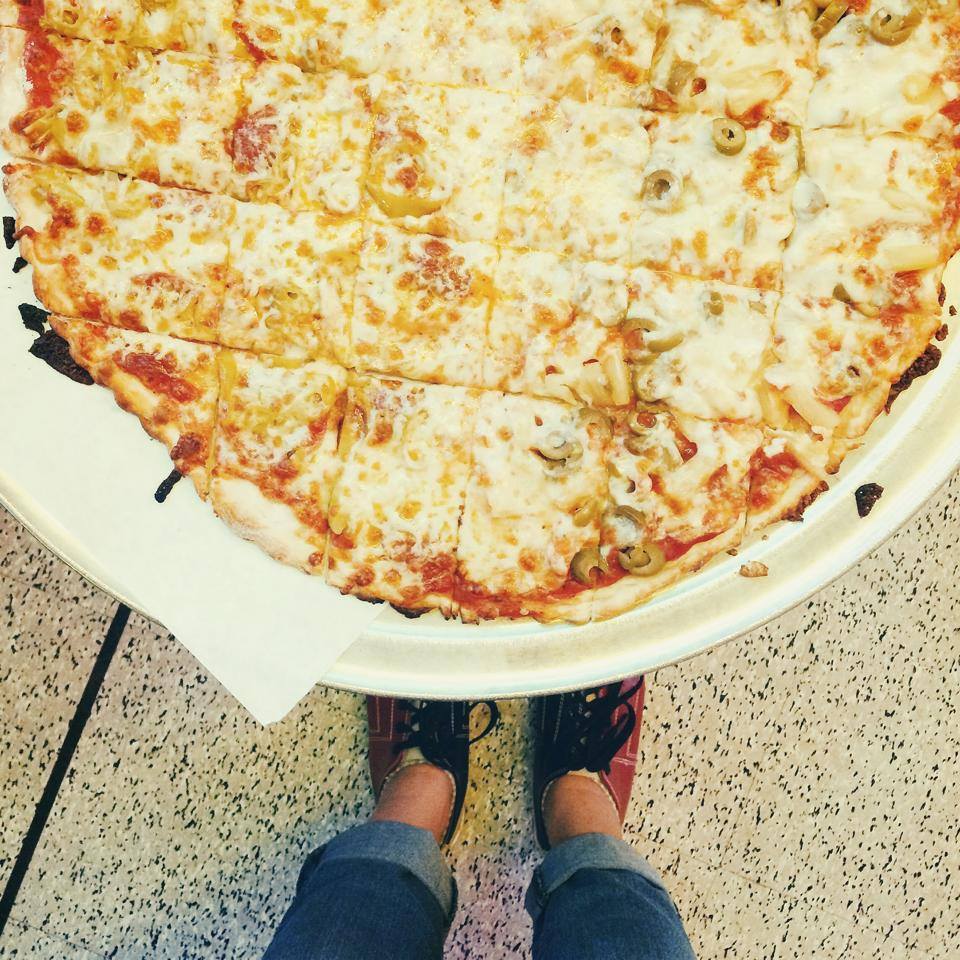 Thirsty Pagan
1615 Winter St, Superior, WI
You can't talk about Twin Ports pizza without talking about Thirsty Pagan! They are worth the trip over the bridge for their rich deep dish pizza and housemade beer. Our two favorite pizzas are the derailed (sausage, pepperoni, salami, ham, black olives, mushrooms, onions, green peppers, spinach, garlic & pepperoncini) and the Mediterranean (feta, spinach, garlic & sun-dried tomatoes) but you can never go wrong with a build your own.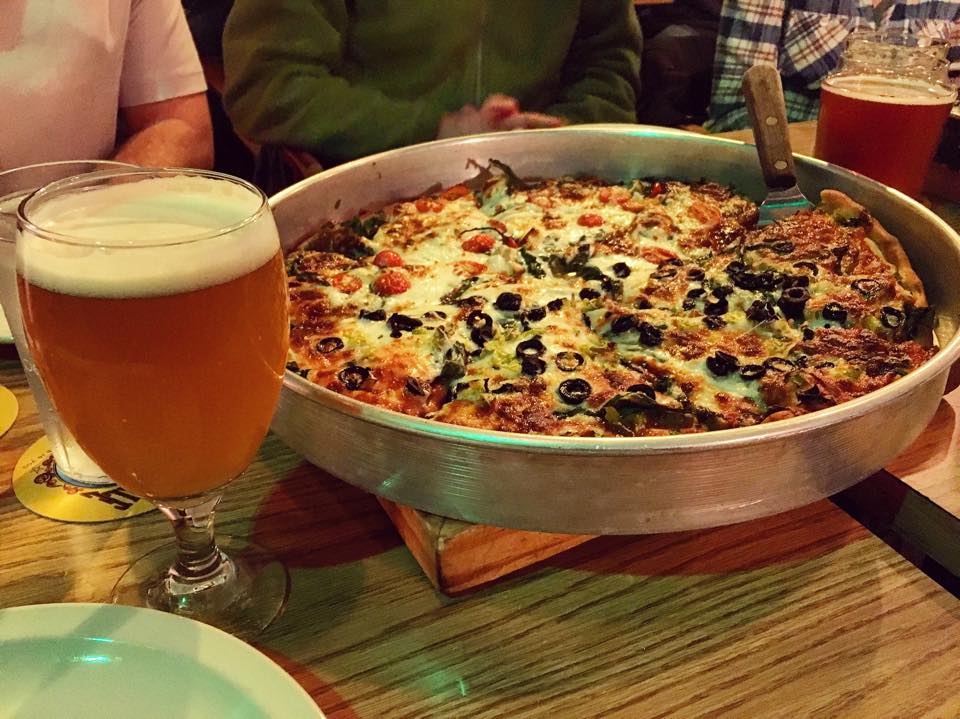 Ursa Minor Brewing
2415 W Superior St, Duluth, MN
We love Ursa for so many reasons! Good beer, huge patio, that recently got some cold weather approved upgrades, and great pizza! We got in on their mug club before they opened and it's one of the best decisions we've made. Nothing makes you feel more special than getting a beer (or seltzer) of your choice in your own personal ceramic mug while your friends get a regular glass for their beverages. Back to pizza, it's all good! Our top two are the Wise Yker and the Voyaguer which has oyster mushrooms, kale, ricotta and a balsamic glaze. Both pizzas are fun if you don't want the usual margherita, which is delicious.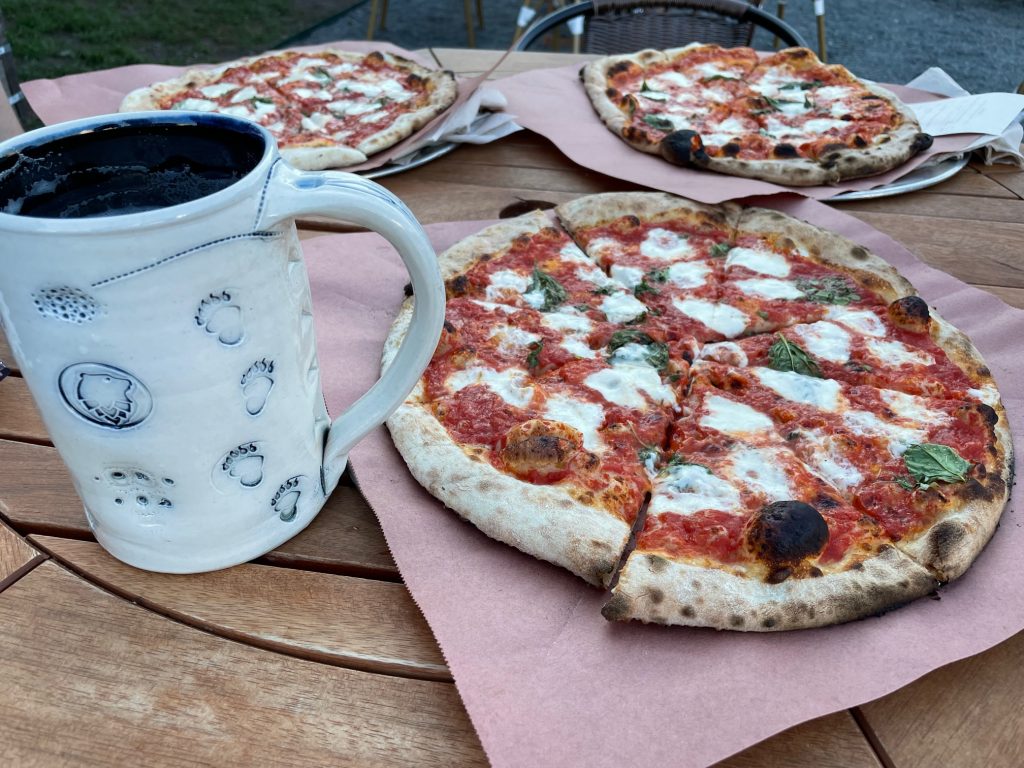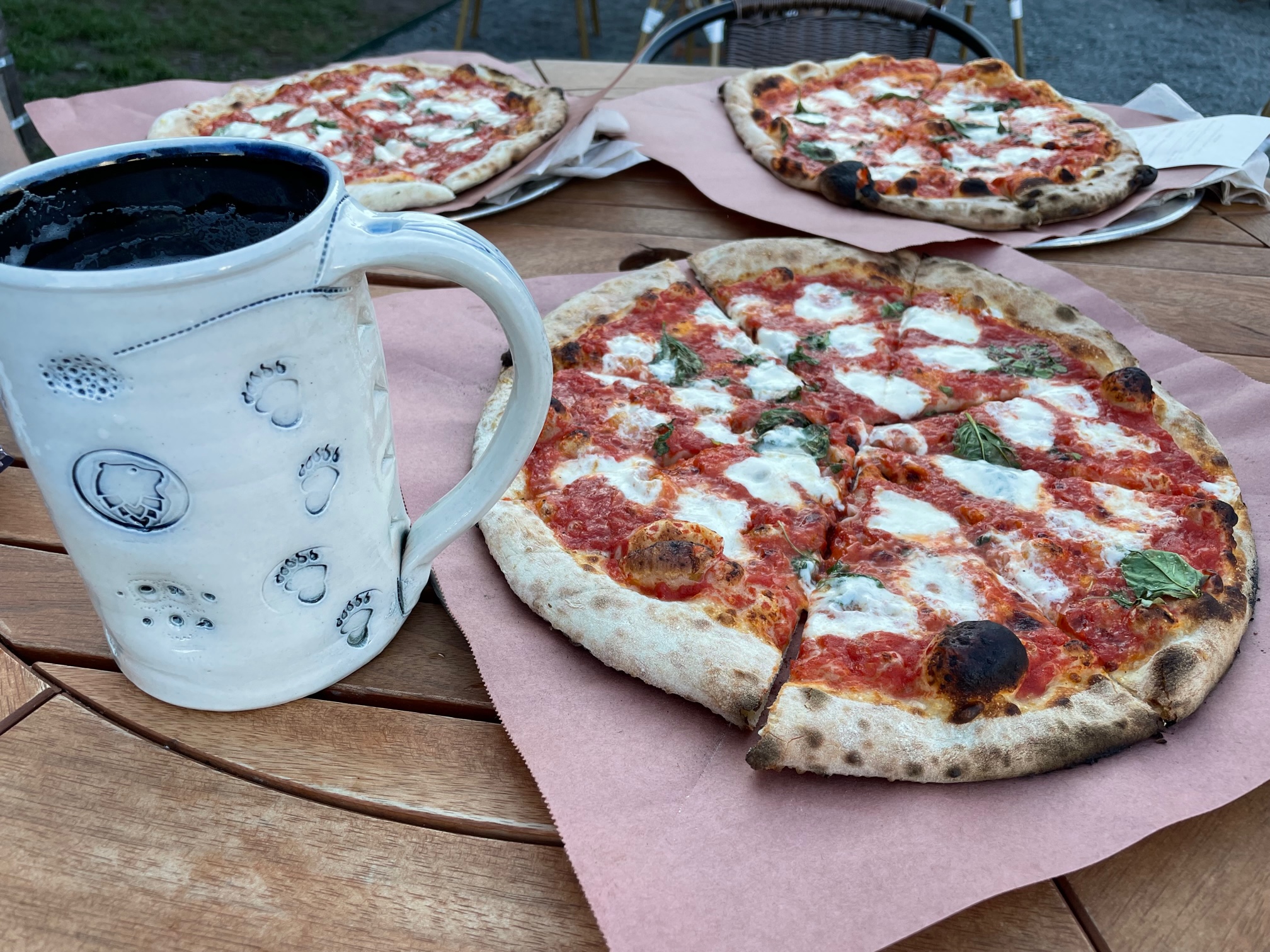 Lake Superior Brewing Co
5324 E Superior St, Duluth, MN
A welcomed addition to the Lakeside neighborhood is Lake Superior Brewing Co. Serving a full food menu with beer and cocktails to go with. We love apps so while we waited on our pizza we ate warmed olives & house-made bread and chicken wings. Our pizza choice was obvious, the Hot Pep, basically anything with hot honey is an automatic yes!