The 32nd annual John Beargrease Sled Dog Marathon started today at 11am at the gravel pit off Lake County Highway 2. The race was founded in 1980 and holds the title of the longest sled dog race in the lower 48 states.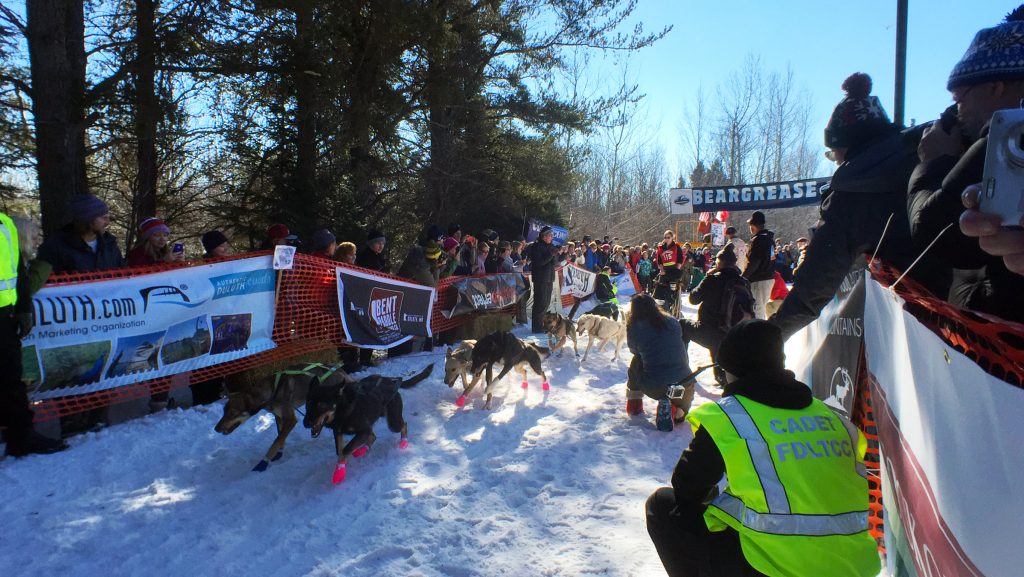 We drove from Duluth, MN to Two Harbors with a quick stop at the Vanilla Bean for coffee and late morning snacks, a giant caramel roll. We parked our car along Hwy 2 and walked with the masses almost two miles to get to the starting line. A reported 4,000 people came to see the start of the race!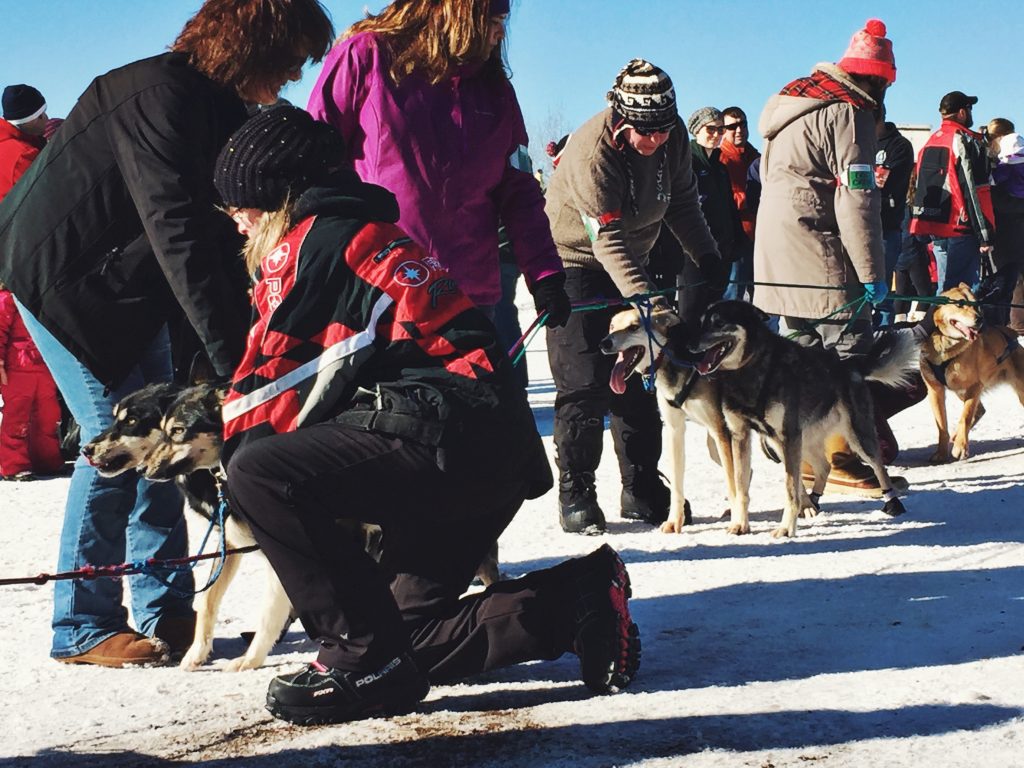 The day couldn't have been nicer, temps in 40's with the sun shining. The excitement reached every spectator and each countdown for the mushers had the same loud boom from the crowd. Did you drive up to Two Harbors to see the start?