We are bringing the community together in one place to celebrate local business in the Duluth area. There's no better time than the holiday season to recognize and gather in the name of what makes our city so great. This FREE event will unite families, business owners, creative minds and more in a dazzling winter scene on the Historic Congdon Estate built by one of Duluth's original entrepreneurs.
Join us December 3rd and 4th for the Duluth Winter Village, hosted by Glensheen. Below are the awesome vendors you will see at the event!
Bent Paddle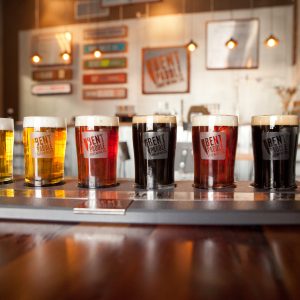 Bent Paddle is a Duluth based brewing company, started by four individuals who love to brew. Great beer demands great water, so it was a no brainer that they chose to be located right by Lake Superior. Duluth also has a rising craft beer culture, making the Twin Ports an ideal location for the business. They carry a variety of ales, lagers and IPA's, as well as specialty and seasonal beers for every palette. The brewery even has its own taproom for locals to get together and share their widely enjoyed brews.
Bella Flora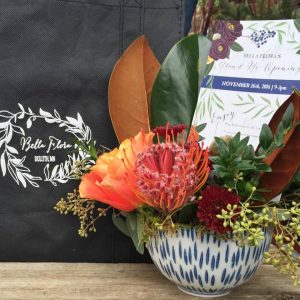 Bella Flora is a local floral shop that offers a variety of beautiful arrangements for any occasion. Whether you have a wedding coming up, prom, need flowers for sympathy or even just because, Bella Flora has many unique, original designs that make them really stand out. They even offer affordable workshops and demonstrations that give you the opportunity to have hands-on fun with friends and show your creativity.
Duluth's Best Bread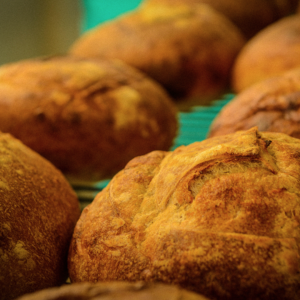 Each loaf made by hand, Duluth's Best Bread is the place to get your bakery items this winter. The bakery uses natural ingredients only and produced by locals who are proud to be apart of the up and coming Lincoln Park community. The bread is finished with a true crust and soft, chewy interior, making it one of kind. The authenticity of the bakery makes it one of a kind and "Duluth's Best Bread."
Lake Superior Art Glass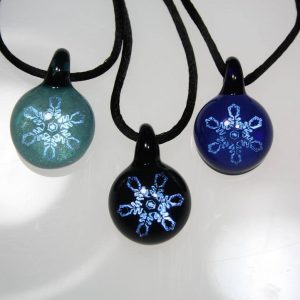 Located in the Historic Arts and Theater District, Lake Superior Art Glass is Minnesota's premier glass art gallery. Here you can make your own wine goblet, pendant or marble in our studio and shop our gallery representing over 60 national glass artists. They have great gifts, educational opportunities and daily glassblowing demonstrations!
Saffron & Grey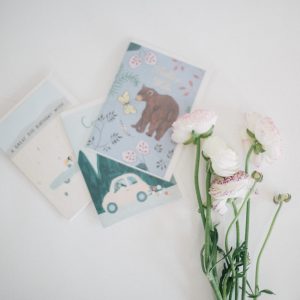 A cute boutique located off of Woodland Avenue, Saffron & Grey provides couture floral design for Duluth and surrounding areas. They have a unique rustic, modern style that are perfect for any event. One of their most popular designs are their flower crowns, beautiful for weddings or any photo shoot. Their blog is updated regularly with gorgeous photos of their detailed finished designs you can admire. S&G also offers other gifts and goodies that pair well with their floral designs and feminine style.
Siiviis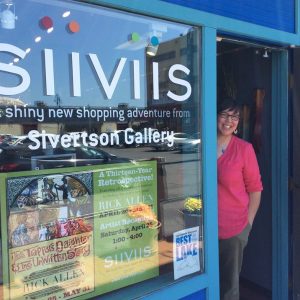 Siverston Gallery, "art of the north!" A 1980's concept started by current owner Jan Sivertson and her father/artist Howard Sivertson. A destination for North Shore art and the work of over 60 regional artists.
Britta Kauppila Metalsmith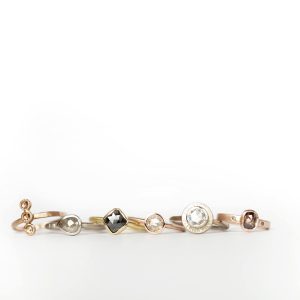 Britta Lynn, jewelry designer and metalsmith. All designs are handmade with fire and hammer. She specializes in jewelry such as bridal, rings, necklaces and earrings.
Tin Cup Design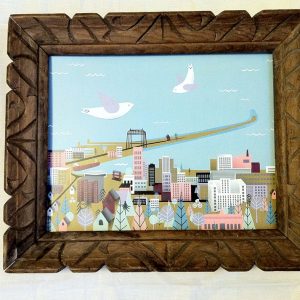 Unusual creativity and a quirky design, Tin Cup Design illustrates for businesses, weddings, and mailboxes. Perfect for custom logos, business cards with custom stationery, or even to simply say hello in a unique way.
Pichardo
Women's and girl's mobile boutique with new, pre-owned and vintage clothing and accessories. Their clothes are stylish and they also offer home pieces as well.
Mike and Jen's Cocoa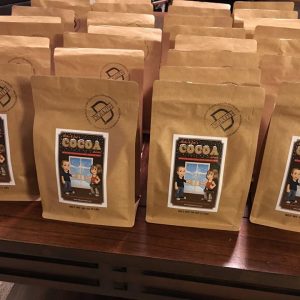 All natural hot cocoa to survive Duluth's harsh winters. Family owned and run business started in Duluth by siblings Mike and Jen. Homemade with quality ingredients through hard work and entrepreneurship.
Seventh and Stone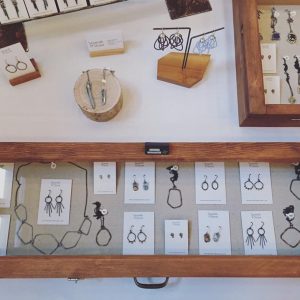 Sterling silver artisan jewelry, handcrafted in Two Harbors, MN. Quality pieces of art that reflect simplicity and the north shore's natural surroundings.
Northern Waters Smokehaus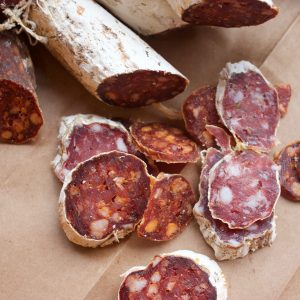 Smoked fish, smoked meats, smoked salumi and other gifts! They serve high quality dishes and have local events and dinner parties for the public.
Second Saturday Marketplace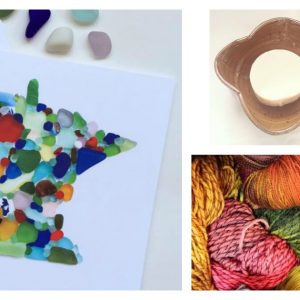 The Second Saturday Marketplace is a collaboration of women artists and crafters. They sell their locally made, high quality, unique products together once a month at the Lester
Park Community Center in Duluth, Minnesota.
Lake Superior Bakehouse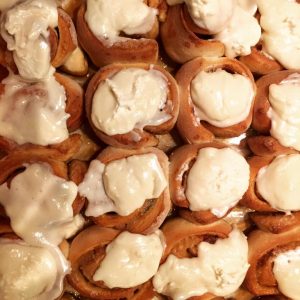 Lake Superior Bakehouse is one of our favorite places for a treat! Locally owned, the Bakehouse offers small batch baked goods all from scratch and small batch house roasted coffees. We heard they are bringing special goodies to the Duluth Winter Village that you won't want to miss!
Evolve & Pretty Gritty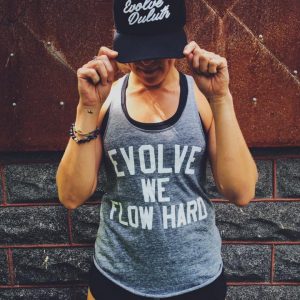 Evolve Duluth offers a variety of heated yoga classes, spin classes, personal training, workshops, run and triathlon clubs.
Pretty Gritty up-cycles Duluth Coffee Co grounds to create scrubs and soups. Werewolf tested & unicorn approved.
Spirit Bay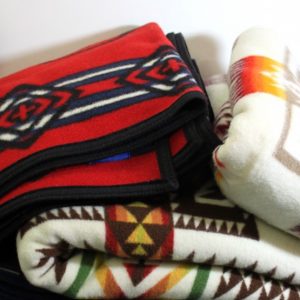 Native American arts & crafts supplier with a northwoods focus. They sell natural decor, clothing & gifts in their Canal Park store.
Sir Benedict's Tavern on the Lake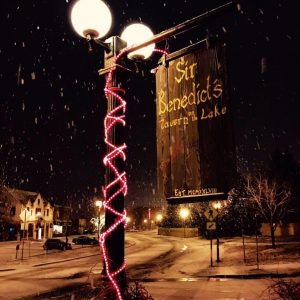 Sir Benedicts Tavern on the Lake brings out the feel of Duluth's historic lakeside and embraces the English tavern feel. Fantastic homemade foods, 20+ beers on tap and a full bar with live music 6 nights a week. They will be setup in the garage at Glensheen with great food and local brews including a special Bent Paddle Brewing Co. infusion made only for the Duluth Winter Village!
Duluth Flower Farm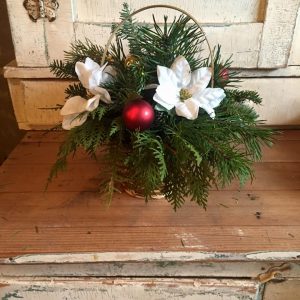 Duluth Flower Farm offers beautiful balsam wreaths and Christmas trees for good tidings during the holidays season. Enhance the holiday season with fresh balsam, cedar and pine evergreens native to our northern forests!
Canal Park Brewery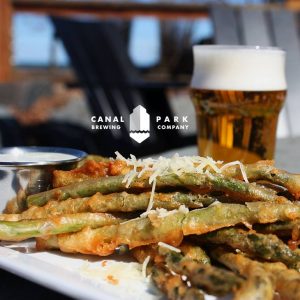 The Canal Park Brewing Company is an owner-operated brewpub that is soon to produce smart craft beer & tasty local bites that go with beer. Our goal is to create curiosity in craft beer styles by brewing consistently epic batches and to bring people back to our hometown, Duluth, year after year
Loll Design & Epicurean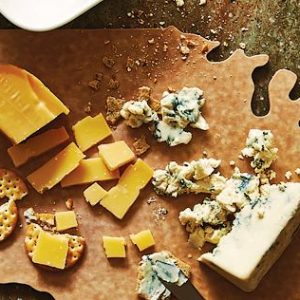 Loll Designs manufactures durable, all-weather outdoor furniture made from 100% recycled plastic – mostly from single-use milk jugs. Loll's modern outdoor furniture adds a unique and contemporary aesthetic to outdoor spaces. See them on the beach by our fire pits during the Duluth Winter Village!
Epicurean signature cutting boards have earned their place in the heart of the kitchen, meeting the highest standards of cooks and chefs worldwide. With a natural look and texture from an eco-friendly, wood fiber composite, these boards are durable, nonporous, knife friendly, and dishwasher safe.
Whimsy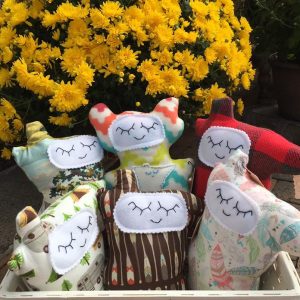 Whimsy is a children's boutique that carries a carefully curated selection of distinctive clothing for girls and boys, from newborn to size 12. They also offer fun, high quality toys, gifts and decor, with a special focus on local and independently crafted goods.
Wonderfully Made
Wonderfully Made is local artisans creating handmade goods. Our eclectic collection includes glass engraving, water color paintings, jewelry, MN photography, textile art, woodcut art, stained glass, screen printing, upcycled skirts, chalk painted furniture and more. There is something for everyone!
Duluth Coffee Company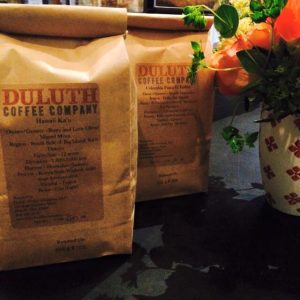 The Duluth Coffee Company is committed to providing quality coffee using high quality green beans, proper roasting and freshness. Green beans are selected based on understanding of the farm, processing and shipping. Each coffee is roasted to order with insightful roasting techniques that bring out the nuances of each coffee due to origin, varietal and processing technique. Each coffee is delivered fresh, allowing for the brewed coffee to be enjoyed at its peak.
Zenith Bread Project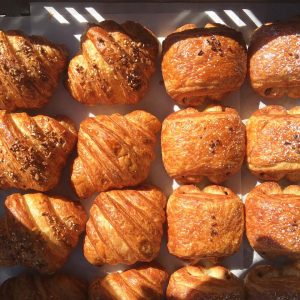 Local Bakery specializing in creating fresh handmade Bagels, English Muffins and Doughnuts in Duluth, Minnesota.
Anna Bailey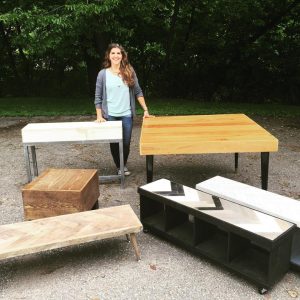 Anna builds re-claimed wood furniture and art. You can also find her at local bars and restaurants weekly singing and playing her tunes. She gives back all of her gig and tip money to community organizations in the hope of making a real and tangible impact in Duluth.
Duluth Hockey Co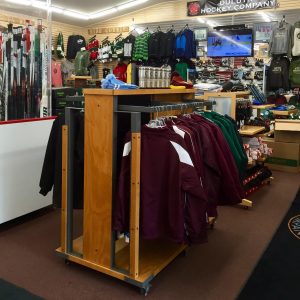 Duluth Hockey Company is proud to serve the Northland for all hockey equipment, figure skating equipment, and custom embroidery needs! Shop their products and see the custom fire pit on the beach for s'mores during the Duluth Winter Village!
How Sweet It Is Cakes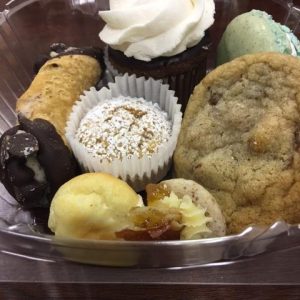 Eileen and her staff make everything from scratch. This includes but is not limited to: breads, pies, cookies, French pastries, Italian desserts and of course… cakes. They will be making us Cleo the llama cookies that will be sold at our welcome tent!
Blue Arrow Boutique
Fresh. Chic. Fun. Everyday is a unique shopping experience at Blue Arrow Boutique in Superior. A variety of clothing, accessories and gifts are Made in the USA, many from our favorite designers and artists — and the best part, at an affordable price!
Blue Heron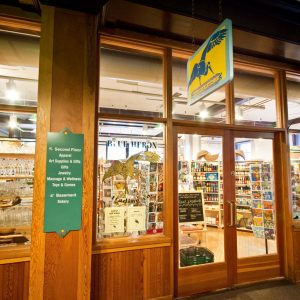 Great Gifts, Gadgets and Cooking Gear. In business since 1985, the Blue Heron is locally owned and operated by co-founder Jane Jenkins. We're located right here in your town, with friendly staff on hand to answer your questions, and without any expensive shipping charges added on to your purchases.
Saturday afternoon tastings are held from noon to 3:00 every Saturday. It's your chance to have a taste from our gourmet food pantry. Stop in and see what we're sampling.
DLH Clothing
Designed and produced in Duluth, Minnesota, DLH Clothing celebrates the lifestyle and culture of North Shore living through the exploration of a city surrounded by forests, trails and Lake Superior.
Duluth Screen Printing Co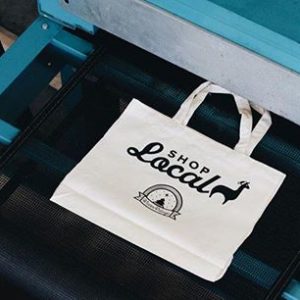 Handcrafted goods from the best material they can find with the intent of not only limiting the impact on the environment but also producing a product that survives continued use. They commit themselves to conducting business on a local scale and to supporting the health of the communities in which they operate!
Frost River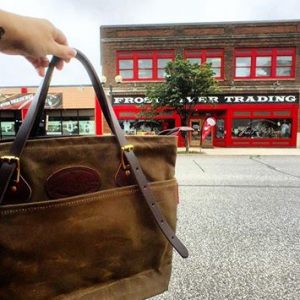 Frost River handcrafts heritage-style bags and packs at their shop in Duluth, MN. They use only quality materials including waxed canvas, premium leathers and robust hardware allow them to offer lifetime guarantee.