We searched high and low for the best brunch Duluth has to offer. On this journey we found good food, good times, and the true meaning of "Treat yo self".
1.    Zeitgeist Arts Cafe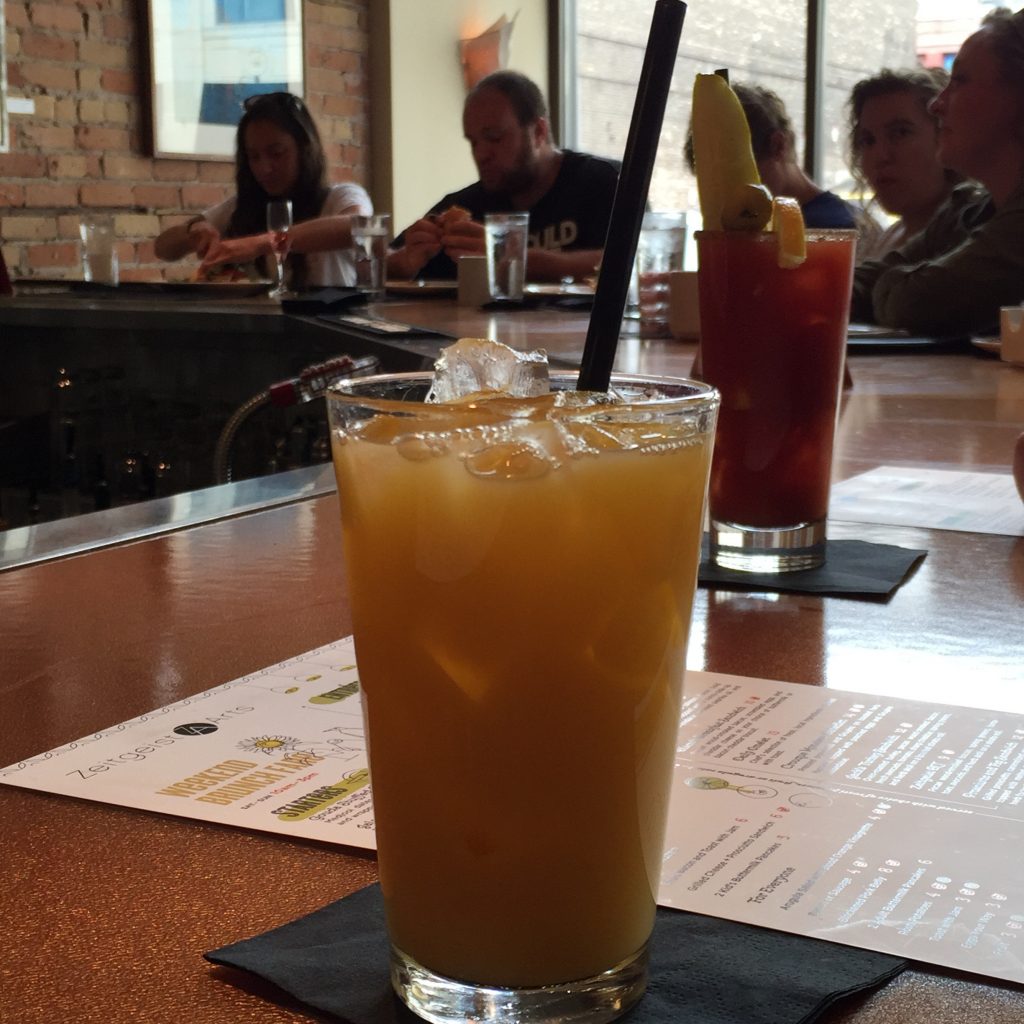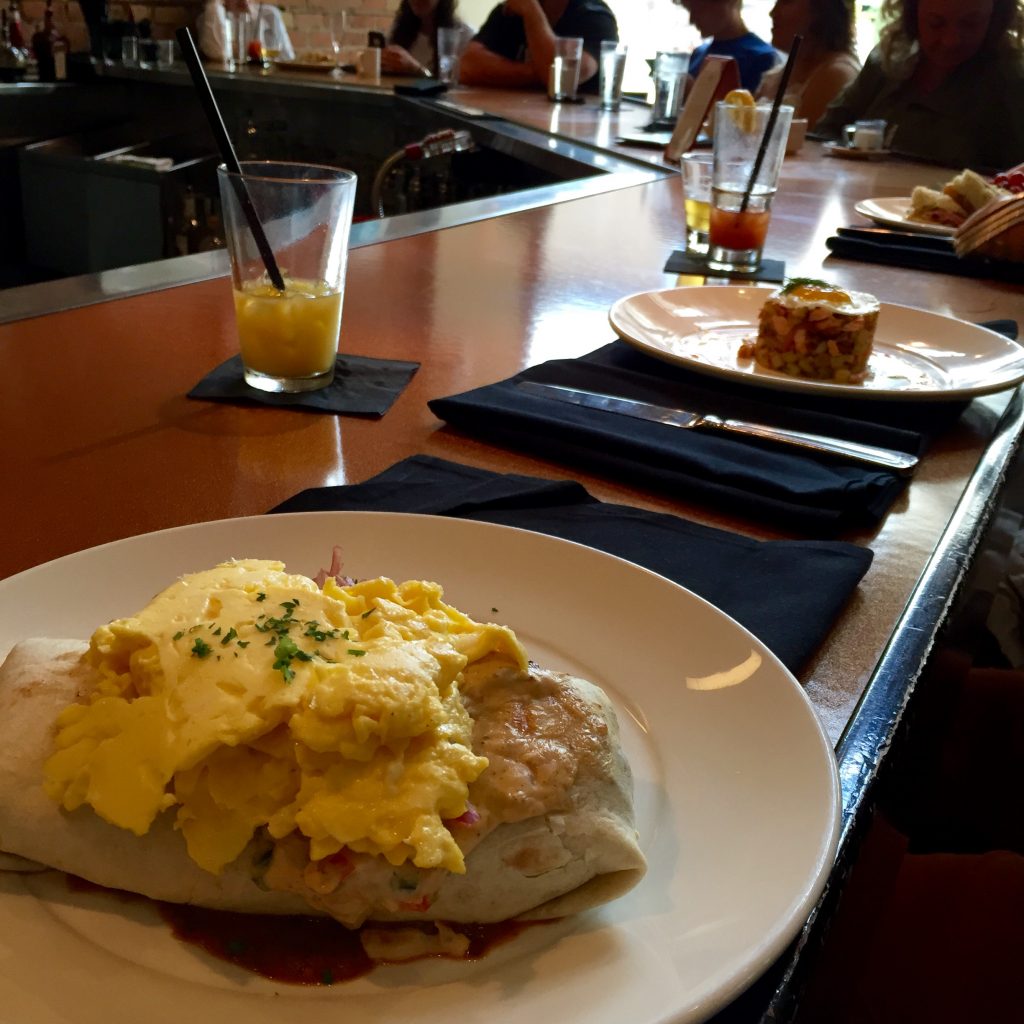 The presentation was a work of art. The food came out so beautiful, we had a hard time taking that first bite. But, once we did, we all inhaled our food faster than you can say "Blackened Pork Belly Hash". The daily omelet was a combo of smoked salmon, caper cream cheese, and other things and— Om-a-lette you finish, but this was the best omelette of all time. So, if you're feeling fancy and dying to Instagram your food, look no further.
Recommendation: Smoked salmon hash with a mimosa
2.    At Sara's Table/Chester Creek Cafe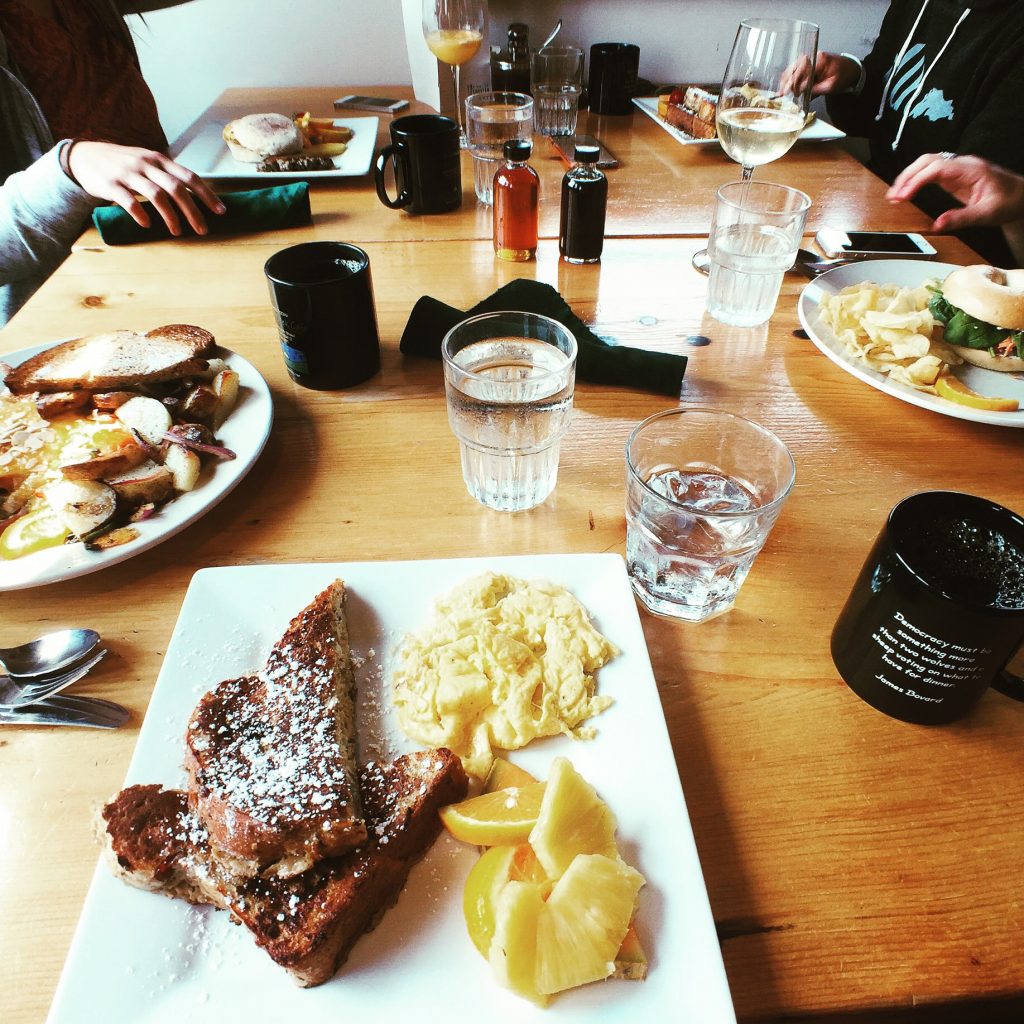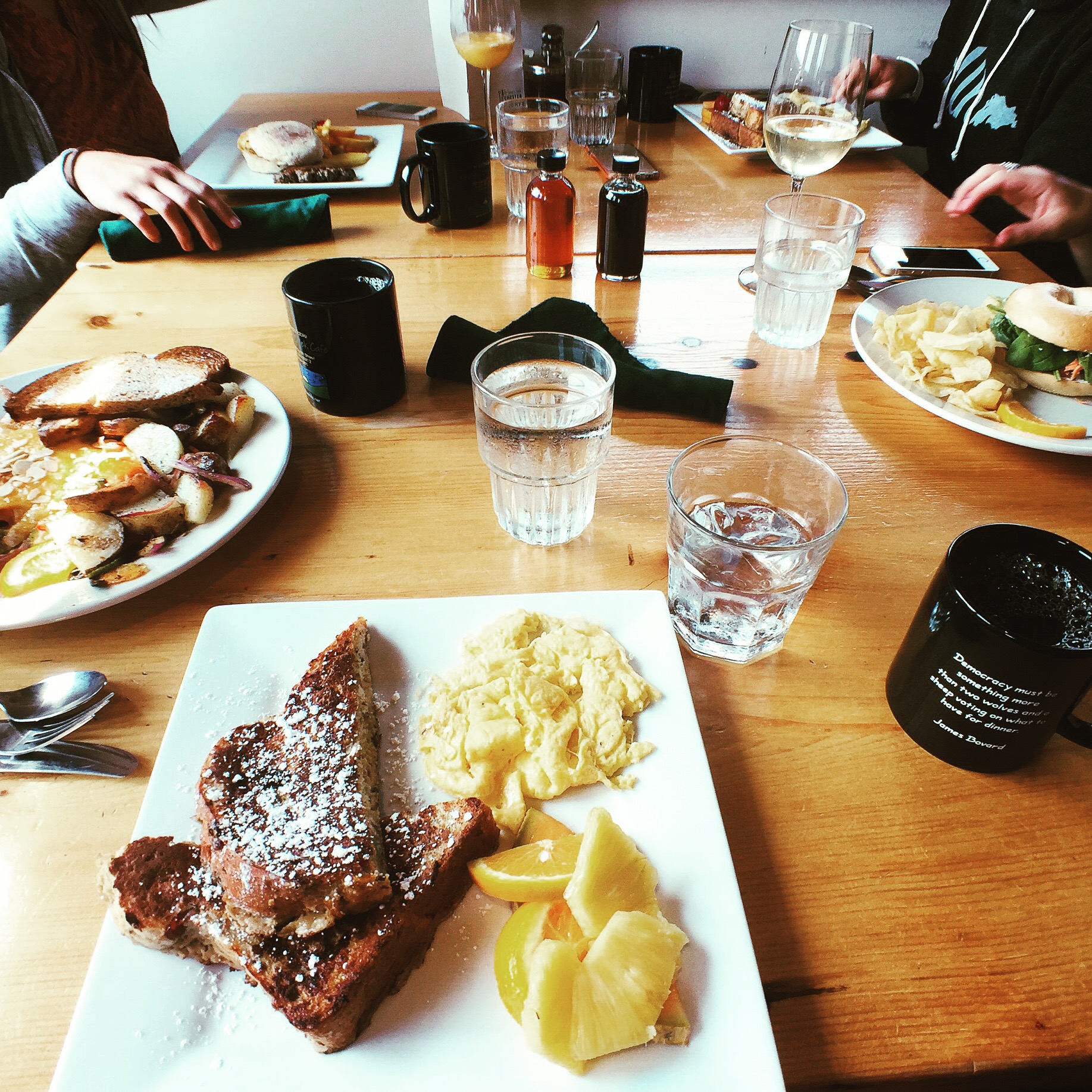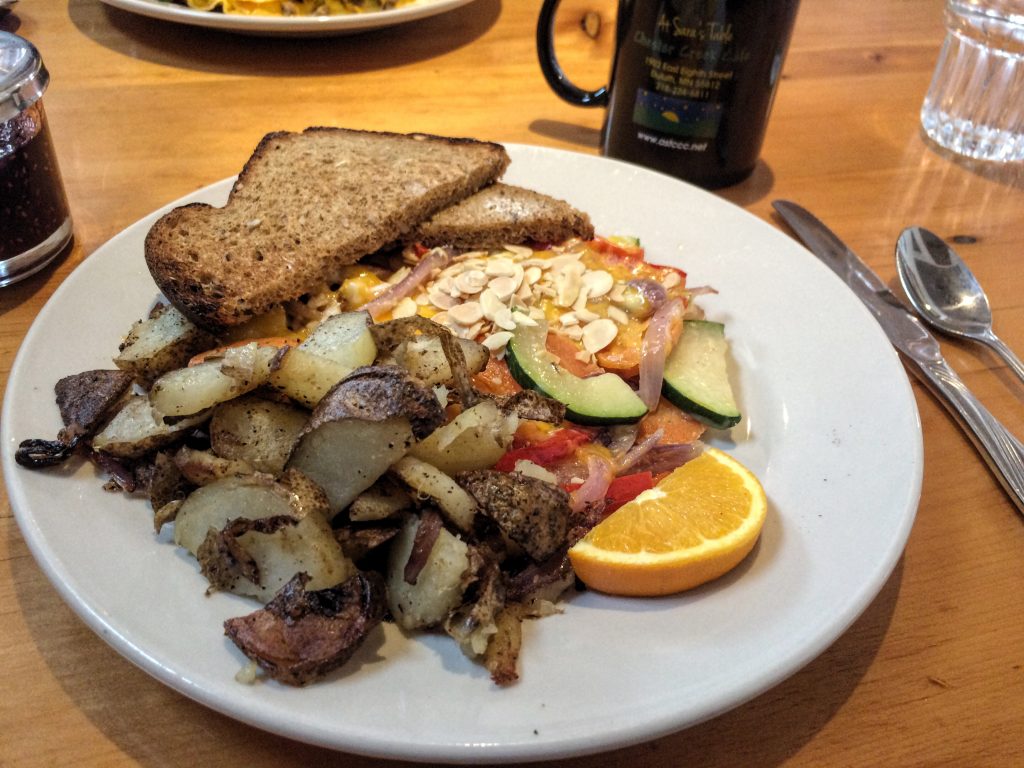 RIghtfully so, this place was busy on a Saturday morning so we grabbed ourselves a Bellini while we waited. A Bellini in one hand and bottomless coffee in the other, we perused our options while enjoying the sunshine coming in through the big windows over 19th ave and people watching the busy crowd. The hippy farm breakfast was a combination of eggs and a medley of veggies; this meal did not disappoint. So, if you're looking for a cozy, friendly place with delicious food to match- this is your place.
Recommendation: Hippy Farm Breakfast with a Bellini
3.    Amazing Grace
Unlike the usual counter ordering system, Amazing Grace takes a formal turn and seats you for brunch. The best part about brunch at a bakery- the bomb pastries/ toast. Automatically we picked a dish that came with a side of toast, so, priorities. The cherry on top of this hip experience was the live music.
Recommendation: Joe's hash browns with a homemade chai tea (+ anything in that dessert case, let's be real)
4.    Lake Avenue Restaurant and Bar
If you are looking for a unique brunch menu look no further! Lake Ave has dishes from Pannenkoeken (a dutch pancake) to whitefish po' boy and you can never go wrong with the daily creation. The menu features tons of local products, Bent Paddle, Duluth's Best Bread and Duluth Preserving Co to name a few. In addition to the diverse menu that includes gluten free and vegetarian dishes they also have great drinks.
Recommendation: We always try the Daily Creation with a Morning Schooner
5.  Duluth Grill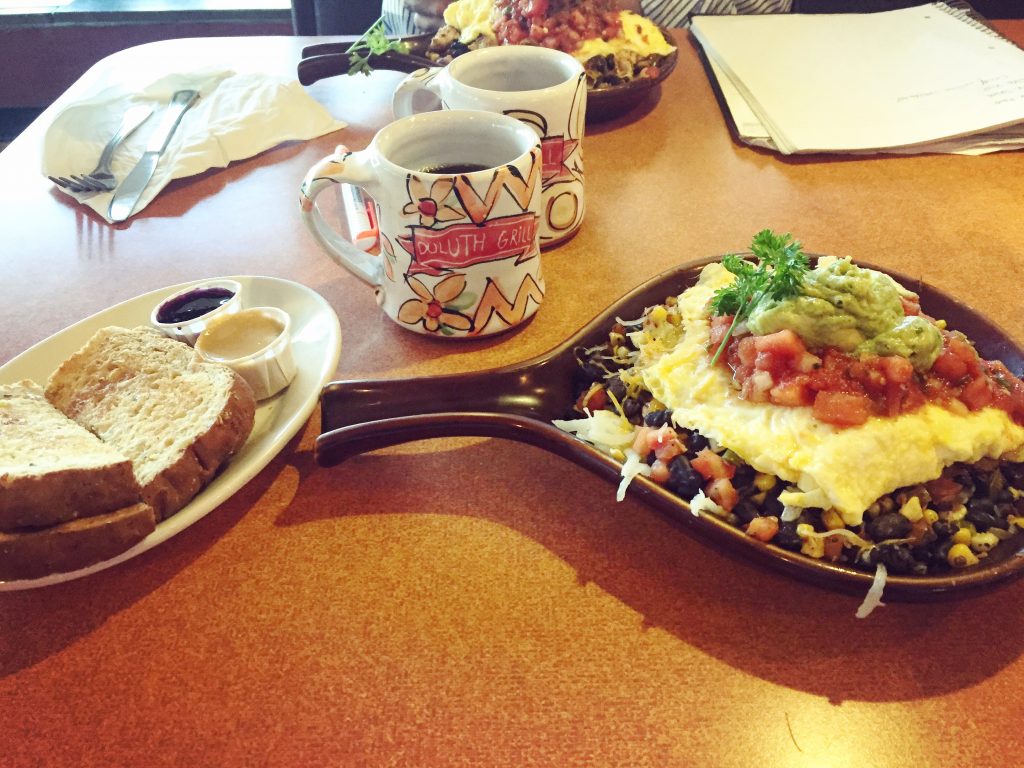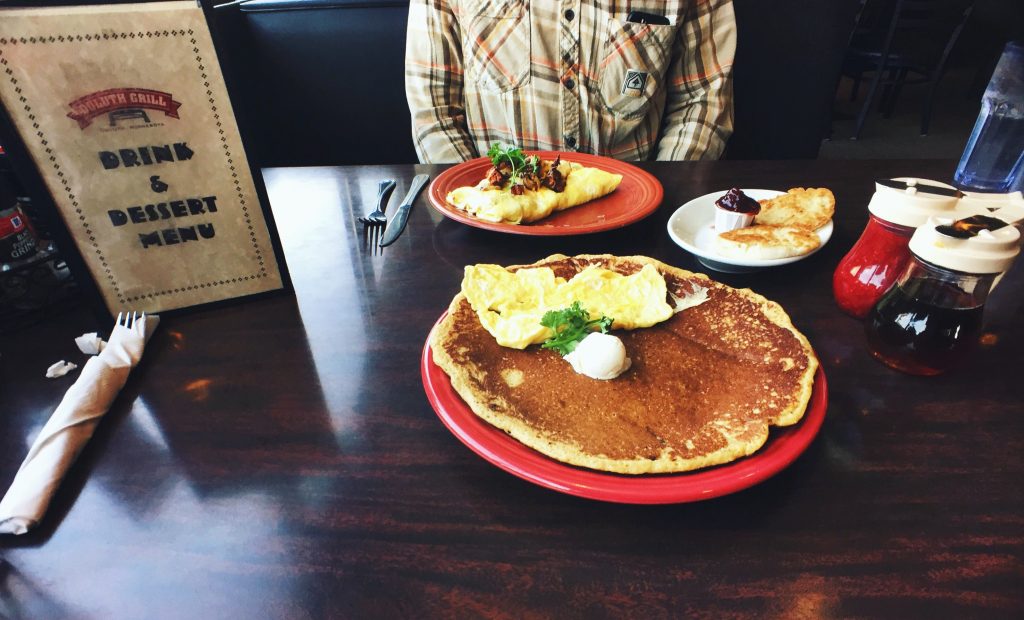 There's a reason there's a waitlist every weekend morning at this place. It's no secret this restaurant is delicious at every meal, and with vegan and gluten free options, there's something for everyone. From the classics, to creative specialties, this is the place for quality dishes made with fresh, organic ingredients.
Recommendation Benedict w/ a mimosa