We are so excited for our Fall giveaway! The giveaway runs from Monday, October 26 – Friday, October 29 at noon. To enter simply go to Instagram or Facebook and comment, like and share our Duluth giveaway photo for your chance to win.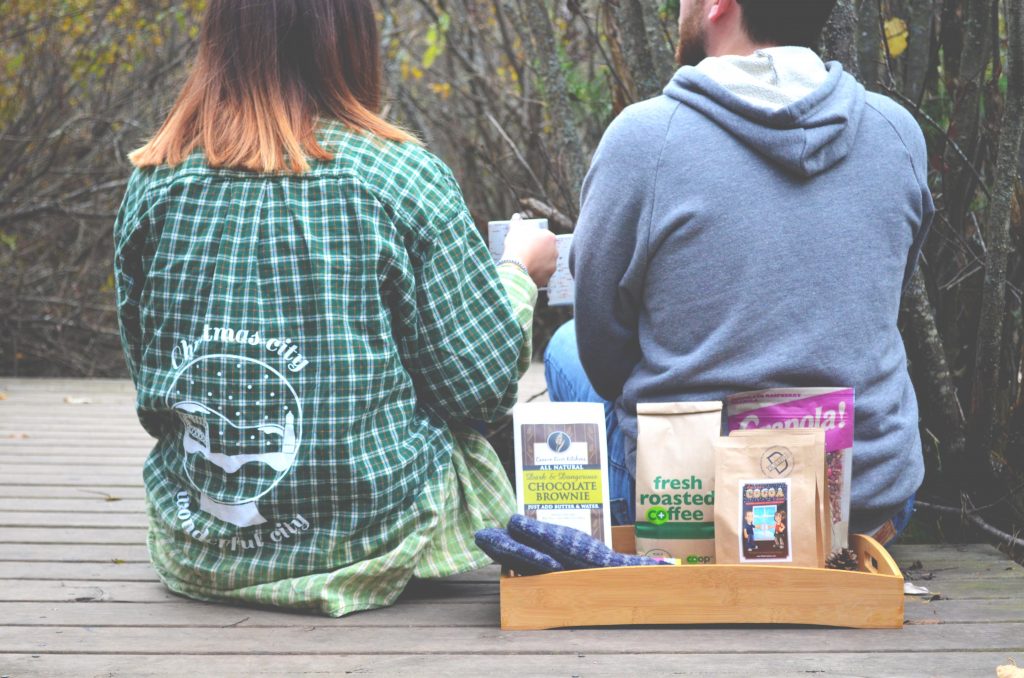 We would like to thank our participants –
Mike and Jen's Mixes  – Facebook
2 bags of hot cocoa mix.
The Highest quality homemade hot chocolate mix, using only the finest of ingredients, this mix is a taste you are sure to love! A portion of the proceeds will go to the American Cancer Society. Ingredients are largely organic and fair trade.
Hooray MN Tee and Duluth Skyscape Hoodie
The purpose of the Birchaus is simple: to design and create wearable, drinkable, decorate(able) items for good folks with good taste. This little marketplace offers a curated mix of Birchaus originals and some featured items from various Minnesota artisans.
Crapola Kissypoo Granola, 2 bars of Meadowlands Chocolate, and 1 pound of Duluth Coffee Company coffee.
Whole Foods Co-op is the only Certified Organic Retailer in the Twin Ports certified in all departments. Organic integrity – it's in our bag.
2 birch bark mugs & chocolate brownie mix
Sauna, Bath & Body, Jewelry, Candles, Coffee/Tea, Foods/Gluten Free/Candy, Kitchen & Home Decor, Scandinavian Collectibles, Flags/Windsocks, Artisans, & more.
One pair of handmade mittens.
Eco-friendly accessories handmade from reclaimed upcycled felted sweater wool for gadgets, friends, family and home. Featuring mittens, scarves, gadget sweaters and home decor. Created in Northern Wisconsin where we wear wool year-round.
Christmas City Bleached Flannel
Our mission is to strengthen the Duluth economy and community by promoting local business. Featuring and supporting the hard-working small business owners